THE MOODY BLUES!!!!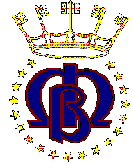 Welcome everyone, to a page devoted to the greatest band in the world!
I'm talking, of course, about the Moody Blues: (left to right) Justin Hayward (lead guitar, lead vocalist), John Lodge (bass guitar, also sings lead), Ray Thomas (flute, best voice in the band!) and Graeme Edge (drums, poet extraordinaire, and onstage cheerleader!) Although Mike Pinder left the band in 1978, he made very significant contributions to the first eight albums. Ray has also now retired. Also supporting the guys are Gordon Marshall (second drummer), and Paul Bliss (keyboards, sometimes guitar). And the backup singer when the guys go on tour, Bernie Barlow, who also plays keyboards. Yes, I've met some of the band members. Unfortunately I had to take down the pictures of me with the guys, my ISP was going to start charging me for the extra traffic.

Before I get into talking about the albums, though, I've got to say hi to my Moody sibs! We were brought together through the Moodies' music, via cyberspace, and are spread out all over the US, but are close to each other in spirit. So, hi to (in no particular order...) Ginny, Juice, Rhi, Red, Kat, Betsy, Shelley, Lindsey, Patty, Molly, E.2, Laurie, Janet, Lynne (FPL!), Peggy & Ed, Winnie, Amy, Sherry-Lynn, pbaub, JoAnn, Missy, Judi, Denise, and not the least of all, Kenster! Hi Sibs!


The Moodies have been a force to be reckoned with in the world of rock since their first history-making album in 1967. Days of Future Passed was one of the first rock albums to be recorded in stereo. Deram, the record company, wanted to show that stereo wasn't only for classical music. And so the Moodies became pioneers, combining rock music with the wonderful orchestral arrangements of Peter Knight. Since then their history has been legendary, and they have gone on to make 13 additional studio albums, two compilations, and three live albums. The Moodies' music encompasses many styles and moods (no pun intended): driving rock, balladic love songs, light-hearted, whimsical ditties meant to amuse children, serious social comment, lyric orchestral arrangements, introspective personal searches. And, it is known for "that Moodies sound," a blending of voices and harmonies that is instantly recognizable and not easily matched in the world of rock.
Days of Future Passed included two of the Moodies' most well-known songs, "Tuesday Afternoon" and "Nights in White Satin," both written by Justin Hayward. The band soon released a second album, In Search of the Lost Chord (1968). This was the first of the albums in what I like to call the band's 'psychedelic era', and indeed, they were made during that period of change and transition in the world, a time when long standing ideas were being questioned by young people, and yes, the drug scene was flourishing. Justin jokingly likes to say, "If you remember the 60's, you weren't there." In this album are two other very well-known songs, "Legend of a Mind," (often mistakenly called "Timothy Leary's Dead") by Ray Thomas, and "Ride My Seesaw," by John Lodge. The music of the three albums in this group is characterized by the use of unusual, but period-indicating musical instruments such as the sitar and the tabla drums. Much of it has an Indian flavor, as was popular at the time. The lyrics are often dreamy, visionary, even mystical, but there are hard-driving rock songs as well. It is in these albums that we see the most of Graeme Edge's philosophical poems, often spoken on the recording rather than set to music. In Days of Future Passed we had "Morning Glory" and "Late Lament", and in the three 'psychedelic' albums we get "The Word" and "Departure" both of which exhibit the uncommon use of synesthesia, a literary conceit in which the stimulation of one sense produces a concurrent stimulation of another sense: "The sight of a touch or the scent of a sound...." In To Our Children's Children's Children (1969) we find "Higher and Higher." Inspired by the historic US landing on the moon in that year, its theme deals with the proliferation of technology to the detriment of the Earth's ecology. Also from this album, and also inspired by space exploration is "Gypsy" (Justin Hayward). In On the Threshold of a Dream, (1969) we get another of Graeme's philosophical poems, "The Dream," which summarizes the theme of the whole album. It speaks of the cyclic nature of life and the hope that mankind can learn to live together in peace: "Live hand in hand,and together we'll stand On the Threshold of a Dream." Other well-known songs from this album are "Lovely to See You" and "Never Comes the Day," both by Justin Hayward.

The motif of universal brotherhood is prevalent from early in the Moodies history, and it is brought to the fore most strongly in the next group of three albums, which I like to call the 'Earth/Ecology/Brotherhood' albums. A Question of Balance (1970) is the Moodies' album most intensely concerned with ecology and brotherhood. Every song bears a message urging mankind to act responsibly towards the environment, and to embrace the ideal of universal brotherhood. Two songs carry the ecological message quite clearly: "How Is It (We Are Here)" by Mike Pinder, and "Don't You Feel Small" by Graeme Edge. Most well-known of this album is the song "Question" by Justin Hayward, but the track that once again sets the theme for the album, and is, to me, the quintessential declaration of the "flower child" credo, the spirit of the 60's, is "The Balance," by Graeme Edge. I would quote the piece in its entirety, so highly do I regard it, but for copyright and space considerations. However, the final paragraph will suffice: "And with his eye of compassion,/ He saw his enemies like unto himself,/ And he learned love./ Then, he was answered." This is the Moodies' message, trying to build a better world. The same themes are stressed in their next album Every Good Boy Deserves Favour (1971), in the songs "The Story in Your Eyes" by Justin Hayward and "One More Time to Live" by John Lodge. Mike Pinder wrote a very serious plea for global harmony and brotherhood in the final, and quite affecting, song of the album, "My Song." On a lighter note, Ray Thomas contributed one of the whimsical songs mentioned earlier, "Nice to Be Here." It is thought that since during this period the band members had all started families, these whimsical songs were written with their children in mind. In their next album, Seventh Sojourn (1972), there is further material in the universal brotherhood/ ecology vein: "Lost in a Lost World," by Mike Pinder. "You and Me," coauthored by Edge and Hayward likewise advances the plea for global cooperation to save the planet. Then there are some lovely balladic songs, "New Horizons" by Hayward, and "Isn't Life Strange," by Lodge, which both touch on love as the thing which gives life meaning. Ray Thomas' "For My Lady" is a touching love song. Finally, there comes "I'm Just a Singer (in a Rock and Roll Band)," by Lodge, which I consider to be the greatest rock song ever written, bar none. I say this because it has everything, that driving, compelling beat, flying along (I don't know how anyone can sit still during this song!), and lyrics that say so much about the rôle of rock music in bringing the message of love and ecology to the world: "Music is the traveller crossing our world/ Meeting so many people, bridging the seas." Yet it also reminds the listener, "I'm just a singer in a rock and roll band," "If you want the wind of change to blow about you," then you yourself must take action. It reminds as well that a rock star is still only one person, a musician, but not really different than you or me. "I'm Just a Singer" concludes Seventh Sojourn as well as the grouping of 'ecology' albums.
After this album, the band 'went on hiatus' for four years, between 1974 and 1978. They had all been worn down by the stardom syndrome, constant touring, and isolation from everyone but each other. It was time to recharge and renew, and get back to being themselves again. During this time Hayward and Lodge put out an album together called Bluejays (1975). Hayward and Lodge each also put out one solo album, while the other band members pursued their own careers, and came up with solo albums of their own. But in 1978, the band came together again to record Octave, which in my opinion was the weakest of their efforts. The songs in this collection tend to be of a more personal nature rather than being 'cause' oriented, and this trend continues in subsequent albums. Nevertheless, there are several lovely songs in Octave, "Had to Fall in Love" and "Driftwood" (both by Hayward) being the outstanding tracks in my opinion. The band hit its stride again with Long Distance Voyager (1981), an album which went to the top of the charts. The title is another reference to space exploration, and the launch of NASA's Voyager probe. If you look carefully, you will see a space vehicle on the cover art of this album, hovering above a village scene that could come from the 1800's. (Moodies cover art is a subject unto itself which I won't get into here!) Songs in LDV turn more toward the personal. Notable are "The Voice" (Hayward), which though it has a personal element, also encourages the listener to "understand the voice within" and follow it. "Gemini Dream" (Hayward and Lodge) is another of the well known cuts from LDV. Hayward gives us another of his soft ballads, "In My World," with three types of guitars providing the music. One of the better known of the Moodies' songs, "Veteran Cosmic Rocker," by Ray Thomas, finishes up the album, poking a little fun at the rock star image. The Present (1983) is perhaps the Moodies' least known and most underrated of albums. It got little air play, but has some wonderful cuts on it. The lyrics are once again very personal, never more so than Graeme Edge's plaintive "Going Nowhere." Hayward and Lodge contribute a number of upbeat and lively songs: "Blue World" (Hayward), "Meet Me Halfway," (Hayward and Lodge), and "Sitting at the Wheel," (Lodge). "Running Water" is Hayward's poignant love song for this album. The cover art is an adaptation of Maxfield Parrish's Daybreak, and the space vehicle seen on the cover of Long Distance Voyager appears again here.



The Moodies' last three studio albums offer more music of a personal nature, though the constant theme of universal love is still there, an undercurrent that swirls to the surface in songs here and there on each. The Other Side of Life (1986) includes Hayward's "Your Wildest Dreams," a semi-autobiographical song that anyone can identify with: poignant memories of a first love, with whom contact has been lost through the years. The song has an accompanying award-winning music video. Also by Hayward is the album's title song, which seemingly represents a turning point in the life of the songwriter, learning to accept both sides of his nature. This song too has a video, albeit a dark and somewhat bizarre one. Hayward's ballad for this album is "I Just Don't Care," another of his appealing love songs. John Lodge contributes three pulsing rock songs, "Talkin' Talkin," "Rock n' Roll (Over You)," and "Running Out of Love," and a lovely contemplative song "It May Be a Fire," that seems to derive from a personal experience. Two years later, Sur La Mer was released, with a sequel song to "Your Wildest Dreams," entitled "I Know You're Out There Somewhere." The video released for this song continues the story of the earlier one, expressing hope and trust that the former lovers will find each other again. This song's appeal is universal in that it can be interpreted in many ways by many people to fit their own situations, and in fact, Hayward has said that he prefers his listeners to make their own interpretations of the lyrics rather than ask for his explanation. Another cut from the album that made the charts was "No More Lies" (Hayward) with an oddly surrealistic music video. "Vintage Wine," also by Hayward, is an upbeat reminiscence of the artist's career, and "Deep," which ends the album, has to be the most talked-about song ever written by him. In 1991, Keys of the Kingdom was released. The main single on this album is "Say It With Love", (Hayward) a catchy tune with a good beat. The lyrics reference the artist's beginnings in the music scene, and the by-now familiar message of the title. Ray Thomas has two contributions in this collection. "Celtic Sonant" is a lovely Celtic-inspired melody with a Celtic message of the turning of the wheel of life, and "Never Blame the Rainbows (for the Rain)," co-authored with Hayward, brings us some sage advice: "Never blame the rainbows for the rain/And learn to forget the memories that cause you pain..." "The shelter of friendship is where we belong." Lodge's main contribution to this album is "Lean on Me (Tonight)." Another of Hayward's songs, "Say What You Mean," makes a statement with its title and further urges us to "Think about the words that you're using/Speak for yourself, /Say what's on your mind/Think about the life that you're choosing." It's obvious that the band is still trying to bring the message of universal love and the need for everyone to take responsibility to make it happen.
In 1992, the band took the decision to do a very special performance, one that delighted their fans the world over. They were to perform their music with a symphony orchestra. In order to re-create the arrangements of the late Peter Knight, the Moodies joined forces with Larry Baird, conductor of the Colorado Symphony Orchestra in Denver. Larry was faced with the daunting task of re-scoring all the orchestral passages from Days of Future Passed that were to be used in the performance, as no sheet music had survived from the original recording. This he did, and did to perfection! In addition, Maestro Baird wrote a completely new overature and the original orchestral arrangements for additional songs to be performed. On September 9th, 1992, this historic concert took place in Denver, Colorado, at the spectacular Red Rocks Amphitheatre, a natural amphitheatre of red sandstone. It was, of course, a smashing success, so much so, that PBS used the video during its fundraisers, and the band decided it would tour with an orchestra. In fact, they have done several tours now with orchestras. The video of the Red Rocks concert and an accompanying album, both entitled, "An Evening at Red Rocks," were released in March of 1993.
Finally, in 1999, the band released yet another album, long awaited, and somewhat different from their others. I see Strange Times as a nostalgic look back on their history, a look forward to the new millennium, and maybe even a bit of a farewell. Someday I may write up all my thoughts on the album and publish it here, when I get the time. But a few comments: "English Sunset" is really dynamic in concert, much more impressive live. "Haunted" (Hayward) has to be my favorite, it seems like a sequel to "Broken Dream" from Justin's latest solo album. But I also think "Haunted" and "Foolish Love" (Hayward) go together in that, in my opinion, rather than talking about a love interest, the songs refer to the fans and their love for the band. John has a great song on the album that I wish he'd do in concert, "Forever Now." Justin and John collaborated on "Sooner or Later," a very upbeat song that would be great in concert as well. Graeme and Ray each have a song in this new album too, and this time Graeme actually performs his own song, "Nothing Changes" in the recording! It's another of his thought provoking poems. Ray has contributed "My Little Lovely", which seems to be the musical heir to his whimsical "Nice to Be Here" (from Every Good Boy Deserves Favour ).
The Moodies are also distinguished for other reasons in the world of rock music. They were the first to use a new, electronic device to make music, called the Mellotron. This was the forerunner of the modern synthesizer. With this instrument they could make sounds previously unavailable to them. In addition, Graeme Edge was a pioneer in electronic drum synthesis. The Moodies certainly deserve their venerable place in rock history! Their music is and has remained popular because of the universality of the lyrics; everyone can relate to the emotions and experiences expressed. They have been trying to put across the same message for over thirty years; it was evident in their earliest music, and is still being clearly stated in: "Where ever you go, what ever you do, whatever you say, say, say, say, Say It With Love." I sincerely hope the world will start to listen.
Below are some links to other sites devoted to the Moody Blues. Check them out!
Moody Blues' Official Website AT LAST!!! The band has got their own website. Check it out!
Justin Hayward's Website . VERY well done site, lots of fabulous vintage photos of Justin and the rest of the guys, updates on tours and Justin's doings, collectibles, music and video clips. Join Justin's email list, or send mail to Justin via the page. He answers selected emails on a monthly basis, and publishes a note to the fans every couple of months with what he's been doing and his impressions of the lastest tour, etc.
John Lodge's Home Page John's website. It has a message board and will have open chats with John, plus all the up to date information on what John's doing.
Graeme Edge - A fan site. Currently under construction.
Mike Pinder's Web Site Mike's own page.
The View From the Hill Donna Forosisky's page covering Justin's latest solo album, his history, and current activities. Includes dates and locations for his solo tours, reviews, sound clips, lyrics, guitar tabs, etc. This is an extremely well done and professional looking site.
Higher and Higher's website. H&H is the magazine devoted to the Moodies since 1984. This site has the latest News about the Moodies, their upcoming TV and radio appearances, etc.; Tour Dates; FAQ; Ticket Swap; Classifieds; and Links. An amazing site, thorough and extremely professionally done.
Bob Ribokas's Moodies Page Very comprehensive, tour dates, pictures, everything you could want!
Joyce Cravens Moodies page Very nicely done!
Rock Hall of Fame In case you're interested, the Moodies have yet to be inducted or even nominated. Write to the Rock Hall to correct this injustice! Or contact Moody Nancy Sharp, PO Box 1410, Bellmawr, NJ 08099 to find out what you can do to help.

Here are some of my Moody sibs' pages:
Linda Sailor's page Lots of photos she took herself, and she's good!
Ken McCrimmon's page A good Moody sib!
Juice's (Joyce Kelley's) page Another of my sibs!






Last updated March 12, 2007
wings13@comcast.net


Text on this page original. &copy Ellen D.Weitz, 1996 - 2007. Background .gif also &copy Ellen D. Weitz, 1996 - 2007. Please request permission to use it. Crown and stars logo adapted from Keys of the Kingdom cover art with assistance from Bob Fary.

Click here to return to the main page.